Scimago Journal & Country Rank
 Publisher: Inderscience Publishers
 Publisher: American Society for Engineering Education
 Publisher: Association for the Development of Science, Engineering and Education
Publisher: Blackwell Publishing Inc.
Publisher: Dublin Institute of Technology Tempus Publications
 Publisher: Elsevier Ltd.
 Publisher: Emerald Group Publishing Ltd.
 Publisher: Higher Education Academy
Publisher: Idea Group Publishing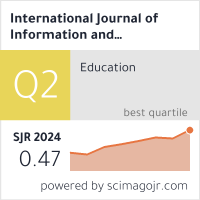 Publisher: IEEE Computer Society
Publisher: John Wiley & Sons Inc.
 Publisher: Kluwer Academic Publishers
 Publisher: Nature Publishing Group
 Publisher: OmniaScience
 Publisher: Purdue University Press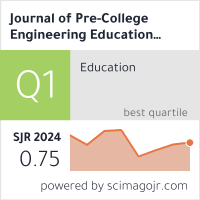 Publisher: SAGE Publications
Publisher: Springer
Publisher: Taylor and Francis Ltd.
 Publisher: Technology Education Program, Virginia Polytechnic Institute and State University
 Publisher: Wiley-Blackwell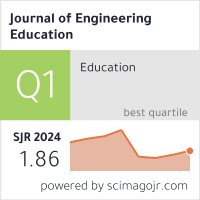 Publisher: World Institute for Engineering and Technology Education (WIETE)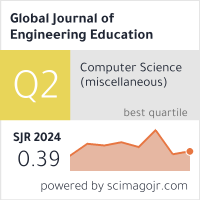 ===================================================================
Conferences
 2019
July:
  The 3rd International STEM Education Conference: (iSTEM-Ed 2018)
  Important Dates
Paper submission deadline: April 15, 2018
Acceptance announcement: May 01, 2018
Camera-ready submission deadline: May 25, 2018
Pre-registration deadline: May 25, 2018
  July 11 – 13, 2018 (Conference Opening).
 Electrical Engineering Academic Association (Thailand),
140 Chueam-Chumphun Rd, Kratamrai, Nong-Chok, Bangkok, 10530 Thailand
  Website: http://istem-ed.com/istem-ed2018
November:
  2018 Global Wireless Summit (GWS)
  November 25 – 28, 2018 (Conference Opening).
  Mae Fah Luang University, 333 Moo 1, Thasud, Muang, Chiang Rai, Thailand.
  Website: http://www.mfu.ac.th/gws2018 or https://www.ieee.org/conferences_events/conferences/conferencedetails/index.html?Conf_ID=43302
---